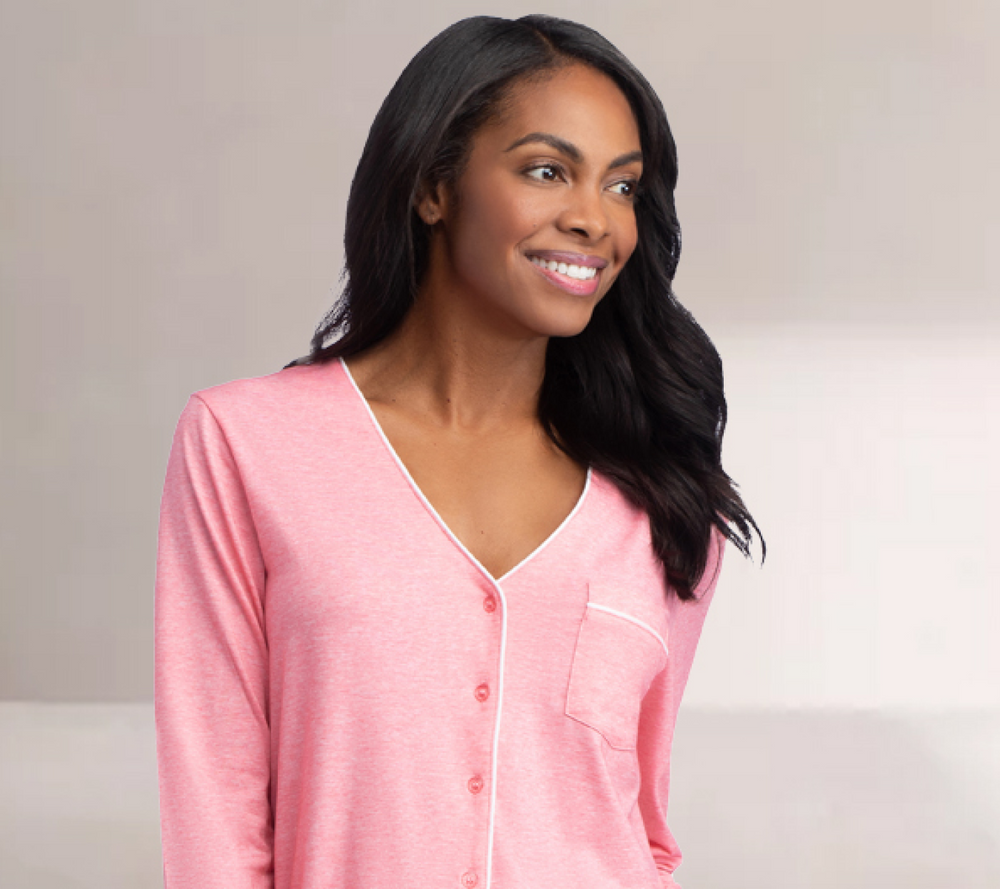 Sleep Cool.
Regulate your body temperature up to 7°F lower. Our cooling sleepwear is designed to enhance your comfort and sleep quality.
Sleep Clean.
Wellness Fabric® incorporates drirelease®, an innovative blend of moisture-wicking fibers that dry 4x faster than cotton for ultimate breathability.
Live Healthy.
We infuse Wellness Fabric® pajamas with sweat-wicking and odor-fighting properties to help you sleep peacefully and wake up feeling your best.